Online Doctor Call
Online Doctor Consultation whenever you need
Find Doctor
Confirm your online doctor appointment
Lab Test
Book discounted lab test near you
Buy Medicine
Instant medicines delivered right to your door
Health Package
Secure your and your family's health
Discount Center
Deals specially designed for you
What We Offer
At Zaynax Health, we are committed to providing comprehensive healthcare services to our patients in Bangladesh. Our Health Super App offers a range of features and benefits that can help patients access the care they need when they need it.
Online Doctor Consultation Services from General & Specialist Doctors
Our online instant doctor consultation service allows patients to connect with qualified doctors via video or audio call in real-time with Health Super App. This service is available 24/7 and will enable patients to receive medical advice and treatment recommendations quickly and conveniently from the comfort of their homes or workplaces.

Online Doctor Appointment
Our online doctor appointment service makes it easy for patients to book appointments with qualified doctors at their preferred times. With our Health Super App in just a few clicks, patients can book appointments for themselves or their family members without waiting in long queues or spending hours on the phone.

Health Packages
We offer a variety of health packages that include a range of medical services. These packages are designed to help patients save money and receive comprehensive care.
Hospital Cashback
Getting hospitalized can get expensive. We are here to share the burden with you. Now you can get attractive hospital cashback offers from Zaynax Health Super App.
Discount in Diagnostic Tests
We partner with reputable labs to provide patients access to various tests and accurate results. Our lab test services can help patients better understand their health and detect any underlying conditions. Our members can get discounts on all lab test services at our partnered hospitals.
Sample Collection from Home & Hospital
Give a sample in whichever way suits you best. We collect samples both from homes and hospitals.
24/7 Medicine home delivery
We Offer 24/7 online medicine delivery service that delivers medications directly to patients' homes, making it easy for patients to access the medication they need. This service benefits patients with difficulty accessing medication due to mobility issues or lack of transportation. You can order medicine online anytime order your medicine online through our health super app.
At Zaynax Health, we believe that technology can play a vital role in improving the overall healthcare system in Bangladesh. With our Health Super App and comprehensive range of services, we are dedicated to providing high-quality, convenient, and affordable healthcare to our patients.
MAKE A VIDEO CALL AND GET ONLINE DOCTOR CONSULTATION SERVICE FROM OUR EXPERIENCED DOCTORS
Consult anytime from the comfort of your home!
Read More
VIDEO CALL WITH OUR DOCTORS REGARDING ANY HEALTH ISSUE
Consult anytime from the comfort of your home!Read More
STORIES OF ZAYNAX
HEAR FROM OUR BELOVED CUSTOMERS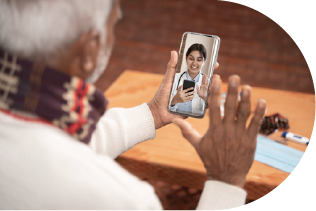 CHOOSE FROM OUR WIDE RANGE OF SPECIALIST DOCTORS
TAKE AN ONLINE DOCTOR'S APPOINTMENT FOR VIDEO CONSULTATION




BOOK APPOINTMENT FOR ONLINE DOCTOR CONSULTATION
Our online doctor service offers expert medical advice and treatment from licensed healthcare professionals anytime, anywhere.
TRY OUR ONLINE DOCTOR APPOINTMENT SERVICE TODAY
DIAGNOSIS AT YOUR DOORSTEP
Specimen collected expert personal of our CAAP accredited international partner lab with operations in 5 countries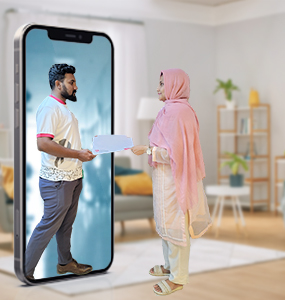 DIAGNOSTIC SERVICES AT YOUR DOORSTEP
Sample Collection from Home
CAAP Accredited Partner Lab
BUY MEDICINES ONLINE
Order a wide selection of medicines at an unbeatable price
CONVENIENT
AUTHENTIC
AFFORDABLE
Zaeem Ahmed, Managing Director of Zaynax Group
Harnessing technology to solve basic health challenges is a developing area of focus for Zaynax Health, particularly in countries like Bangladesh.
PACKAGES
BECOME A MEMBER
Ultimate Doctor Consultation
End To End Health Care Solution
Zaynax Health, Swisscontact join hands to bring affordable, quality healthcare to RMG communities
Zaynax Health, the first-ever Health Super App in Bangladesh, has signed a Memorandum of Understanding (MoU) with Sarathi - Improving Financial Health, a financial inclusion project of Swisscontact Bangladesh. Read More.
Zaynax Health is the First Health Super App in Bangladesh
Zaynax Health is proud to launch the first Health Super App in Bangladesh, revolutionizing the way healthcare is delivered in the country. Our app offers a wide range of services that make it easier and more convenient for users to take care of their health. Read More
Zaynax Health awarded Gold Award at ITEX, Malaysia 2023
Zaynax Health strikes Gold Medal at ITEX, Malaysia 2023! We are proud to have won this prestigious award, competing with over 3000 participants from 40+ countries. Our end-to-end digital health services platform is a game-changer in the industry, making quality healthcare accessible to all. Read More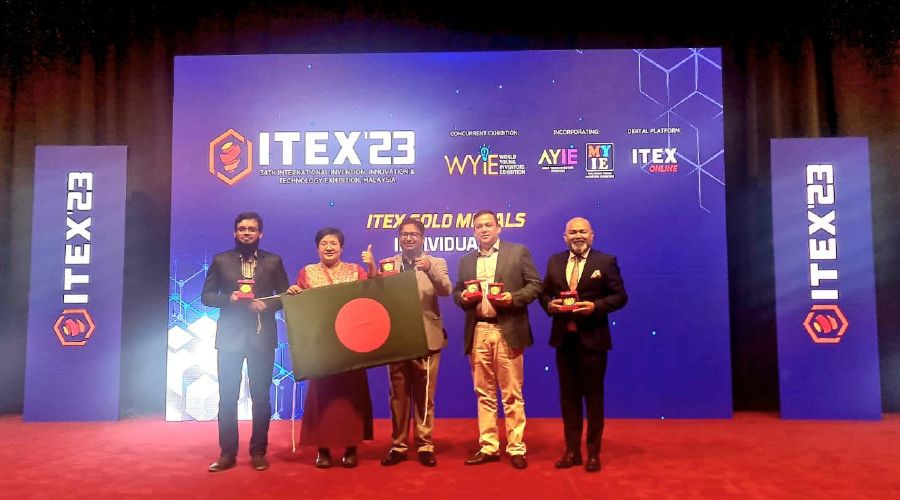 MEMBERSHIP DISCOUNT
Get up to 50% discount on an extensive range of services available at 350 hospitals across the country.