What We Offer
At Zaynax Health, we believe, better technology can play a vital role in the overall healthcare system of Bangladesh. Through our App, we are committed to providing doctor's consultations, Hospital cash back,
discounts on lab tests
, and many other facilities that can positively impact the lives of our patients.
Telemedicine Services from General & Specialist Doctors
Reach out to our general or specialist doctor for an in-depth consultation. Our telemedicine service allows you to get the fastest healthcare available.
Hospital Cashback
Getting hospitalized can get expensive. We are here to share the burden with you. Now you can get attractive hospital cashback offers from Zaynax Health App.
Discount in Diagnostic Tests
Ensuring you top-notch diagnostic tests with the best rates. Enjoy discounts on tests and medical services at top-rated hospitals countrywide.
Sample Collection from Home & Hospital
Give a sample in whichever way suits you best. We collect samples both from homes and hospitals.
Medicine Home Delivery
Get delivered your medicines to your doorstep. Just order through our Zaynax Health App and we will make sure that you are taken care of.
MAKE A VIDEO CALL AND GET IN TOUCH WITH OUR EXPERIENCED DOCTORS
Consult anytime from the comfort of your home!
Read More
VIDEO CALL WITH OUR DOCTORS REGARDING ANY HEALTH ISSUE
Consult anytime from the comfort of your home!Read More
STORIES OF ZAYNAX
HEAR FROM OUR BELOVED CUSTOMERS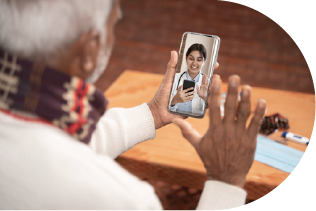 CHOOSE FROM OUR WIDE RANGE OF SPECIALIST DOCTORS
TAKE AN APPOINTMENT FOR OUR DOCTOR'S VIDEO CONSULTATION




DIAGNOSIS AT YOUR DOORSTEP
Specimen collected expert personal of our CAAP accredited international partner lab with operations in 5 countries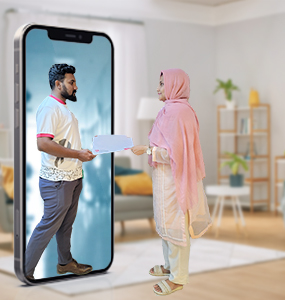 DIAGNOSTIC SERVICES AT YOUR DOORSTEP
Sample Collection from Home
CAAP Accredited Partner Lab
BUY MEDICINES ONLINE
Order a wide selection of medicines at an unbeatable price
CONVENIENT
AUTHENTIC
AFFORDABLE
Zaeem Ahmed, Managing Director of Zaynax Group
Harnessing technology to solve basic health challenges is a developing area of focus for Zaynax Health, particularly in countries like Bangladesh.
PACKAGES
BECOME A MEMBER
Ultimate Doctor Consultation
End To End Health Care Solution
ASTHA signs a Memorandum of Understanding (MoU) with Zaynax Health
With a vision to build an effective e-referral system and empower the Community Paramedics to provide a holistic primary health care service, Swisscontact's ASTHA (Achieving Sustainability Towards Healthcare Access) project recently signed an MoU with Zaynax Health. Read More.
MEMBERSHIP DISCOUNT
Get up to 50% discount on a wide range of services